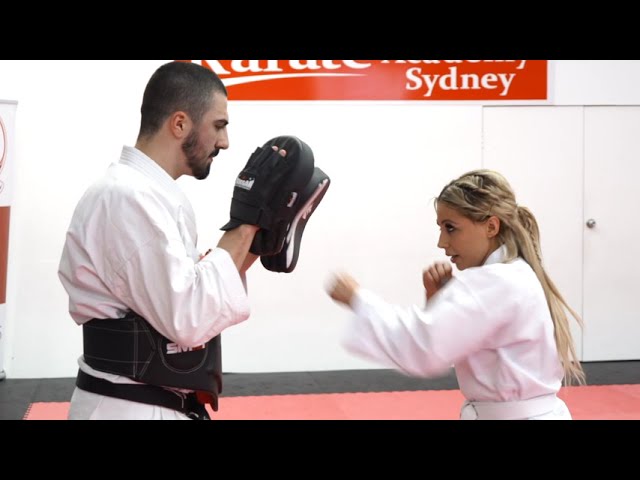 KARATE ACADEMY SYDNEY
At Karate Academy Sydney you will receive the highest quality training. Experienced instructors work with you to help you achieve your martial arts or fitness goals. No matter how high you set the bar, we'll help you get there.
View Timetable
Welcome to Enso-Fit!
Karate Academy Sydney is the home of Enso-Fit boxing and fitness, Pilates and group fitness.
The name 'Ensō-Fit' was influenced by the beauty of its meaning and origins, Circle of Enlightenment. Enso is a sacred symbol in Zen Buddhism meaning circle of togetherness. It symbolises strength, elegance, and one-mindedness. In many customs and spiritual beliefs, a circle represents the divine life-force or spirit that keeps our reality in motion.
Circles are still symbolically important today -they are often used to symbolise harmony and unity.
We look forward to working together with you!
Enso-Fit Boxing and Fitness
Our Boxing and Fitness classes at Enso-Fit are based on the training concepts boxers use to keep fit. Classes can take a variety of formats but a typical one may involve shadow-boxing, hitting pads, kicking punchbags, use of kettlebells etc.
Boxing and Fitness is a fast toning workout, which won't just burn fat, but enhance muscle definition. Once you begin to start losing weight, you'll notice a change in your physique. Tighter abs, more toned arms, and a firmer butt.
Enso-Fit offers Pilates as a form of low-impact exercise that aims to strengthen muscles while improving postural alignment and flexibility.
Classes at Enso-Fit are 45 minutes. We require that you bring your own mat or purchase one from us.
For beginners to the experienced, Pilates will help you to train the body as an integrated whole. one of the main focuses of Pilates is the core, incorporating lower body, and upper body strength and increased range of motion for the joints.
Group Fitness at Enso-Fit is ideal for the early risers! Start your day with a different work out every session. Suitable for "Everyone! Whatever your age, gender, or ability. 
The benefits of group exercise classes:
-Fun, training with others creates a fun atmosphere.
-Set some individual and group goals.
-It is great for anyone planning on weight loss.
-Improving their overall fitness.
-Meet new people and have fun!
Our Group Fitness classes at Enso-Fit are self directed, use the entire premises and equiptment. 

Register your interest now!

Thursday
Enso-Fit Boxing and Fitness

-
ACHIEVE YOUR PERSONAL BEST AND DEVELOP
Classes to suit all levels of training.